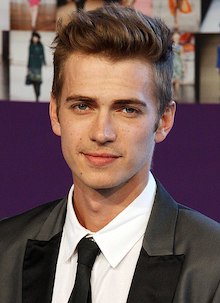 I have a long-running disagreement with a friend about Deep Fake technology and what we'd currently call meme or TikTok culture.
Within some number of years – whether 20 or 1o0 – I believe everyday consumers will be able to seamlessly insert anyone they want into an existing film in place of the original actors.
There are already lots of iPhone apps that will do this clumsily for a face for ten seconds or so.
But I'm envisaging a more complete removal, insertion, and touch-up job. One that can have you wandering around looking for the Lost Ark instead of Harrison Ford, or for the perfect pair of Jimmy Choo heels instead of having to see Sarah Jessica Parker have all the fun.
I believe when this is possible, everyone will have fun doing it.
However my friend considers it "pointless" and in contrast argues "nobody would want to do that".
I suggest my friend pays more attention to social media.
A disturbance in The Force
But sure, like all these things the novelty will soon wear off.
For two years in a row my mum was in hilarious uproar just from sticking family faces onto the dancing elves of a digital Christmas card.
Now not even she – the biggest fan of that flash in the pan – can be arsed.
However one can speculate about more finessed implementations of the same technology.
By way of example… egged on by Obi Wan Kenobi, I'm re-watching Star Wars in chronological order on Disney Plus.
And to my shock I'm finding the prequels far less terrible than I'd remembered.
Even – whisper it – mostly pretty good. They've not just withstood the test of time. They've grown stronger for it.
Maybe it's that 20 years later the stakes are much lower. Or maybe it's because a dozen Star Wars spin-offs later, we're all less reverential.
But today, The Phantom Menace's pod race is clearly a franchise highlight. The various worlds pop.
For whatever reason even Attack of the Clones is almost watchable.
Almost, because… Hayden Christensen. And Natalie Portman. And the porn film level dialogue. And the wooden 1920s stage-y standing around stating their characters' development.
All that is still something you have to hold your nose through, like a whirl of broccoli puree in what would otherwise be a wondrous Strawberry Sunday of a movie.
The re-write stuff
Is this awfulness because of George Lucas' famously dire dialogue?
We've all heard how Harrison Ford apparently quipped: "George! You can type this shit, but you sure can't say it."
Yet the original Star Wars films made Ford and his wise-cracking Han Solo famous – despite or just maybe because of Lucas.
Ewan McGregor wrings out pearls from Lucas' placeholder bantha fodder in the prequels, too.
But sadly, Christensen does not.
Now to be fair to him he does come across as an arrogant, illogical, surly and deeply unlikeable teenager – which is mostly how I find late adolescents males these days. So given his character's arc, perhaps it really was all superb acting on his part.
Even so, the verbal ping-pong-played-underwater-in-treacle between him and Portman pretty much sinks Clones as something you'd do for fun, as opposed to something you'd do because you had to atone for wanking in the confession booth.
Which made me wonder… what about if we could just edit him and Natalie P out of Star Wars?
Replace them?
And release not a Director's Cut but a Viewer's Revision?
Saving Private Hayden
At last some tangible upside from humanity's march towards doom!
Anyone not paying attention to the threat from Deep Fake technology should study the polls concerning people's views about Trump losing the election, Russia and Ukraine – heck even 9/11.
True, a lot of these dedicated reality denialists already wave aside video and audio proof as fake news.
But the average waverer in the street still mostly believes their eyes.
Within a decade or two, that will change. (Unless we can agree some kind of mandatory encoding for anything tampered with using software, which would be almost everything you see, and perhaps force the encoding on to a verification blockchain, say, so that anyone can it look up. But that's for another day).
Batten down the hatches when Deep Fake wins over the doubters.
The End of Democracy aside, though, the tech could at least fix Attack of the Clones as a side benefit amid the apocalypse.
Take out Christensen and Portman.
Put in, well almost anyone, even a couple of those aforementioned porn stars. But preferably some sassy actors with a bit of chemistry.
Get Phoebe Waller-Bridge to rewrite the dialogue.
Boom! Suddenly Clones is a great movie.
Would you like Peter Sellers with that?
This kind of digital wart removal will become commonplace, I imagine. At first illegal, but later captured and sanctioned by IP owners whose business model is already mostly remixing someone dead's bright ideas from 50 years ago, ad nauseam.
In the short-term then, we get a better Star Wars.
But what does it mean for the long-term?
Would movies and other cultural releases be V0.9s – betas – and then be patched for years afterwards?
What about once you throw generative AI into the mix? Would there ever be any big franchises again?
Would studios A/B test 100 versions of the same film with a dozen different actors and avatars before releasing the highest scorer?
Even this is just tip of the iceberg stuff.
Most people today still really don't guess at how fast and furious the future is going to be.
Post-publication update: Here's Kermit the Frog envisaged in various movies by the DALL-E natural language driven AI.