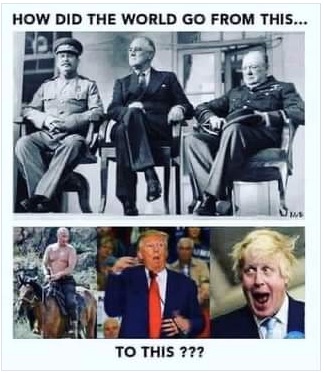 Seems like everyone I know and read believes we're in a gigantic stock market bubble. A green bubble. A bond bubble. A real estate bubble, at least in the US.
I get it. There are signs of mania all over if you want to see them.
Freetrade and Robin Hood junkies punting their way to overnight riches on hot momentum stocks.
Government bond yields only just back off the flatline.
Tesla's shares rising from $100 to over $800 in less than a year.
Bitcoin multi-bagging to more than $40,000.
The SPAC boom.
Some call it the everything bubble.
It's a bubble-spotter's paradise.
It's the end of the world as we know it
Consider though the times we are living in. Are they not unprecedented?
A global pandemic that has half the world in self-isolation
A US president who urged his supporters to insurrection
The major central banks holding short-term rates at near-zero for the foreseeable future
Governments borrowing and distributing significant slices of our future wealth as stimulus and life support today
We're maybe 50 years away from catastrophic climate failure
That list feels like it barely scratches the surface.
Given the strangeness of the times, should we really be surprised to see pockets of apparently irrational activity spilling into the capital markets, too?
Wouldn't it be stranger if the financial world stood apart from all the mayhem?
If equity markets were processing at a stately 8-10% a year clip, and Treasuries returning 3% a year?
I'd join the conspiracy theorists in such a reality.
Same difference
Contrarily, what if the world isn't so unusual right now?
My friend posted the photo above contrasting two generations of world leaders to Facebook. It got the traction you'd expect.
Yes, we do seem to be living in a madhouse run by clowns.
But consider that 1940s portrait again.
Stalin killed tens of millions.
Americans added the Twenty-Second Amendment in the wake of Roosevelt's fourth term, because they sniffed dictatorship.
As for Churchill, I'm unfashionably and on balance a fan, but the man conducted briefings in his bathtub naked and often began his daily drinking before I break my intermittent fast.
The point is history looks neat in the history books. Trite but true.
It's the same with stock market bubbles.
Anyone can see a bubble once it's burst.
And it's equally easy to see a bubble that isn't a bubble.
It's all the shades in-between that make reality – and investing – such a challenge.
Sorry to burst your bubble.